---
---
Donate via PayPal by clicking the yellow "Donate" button above!
The Leo-Cedarville Foundation is a 501(c)3 nonprofit organization that relies on donations to fulfill its mission and serve the greater Leo-Cedarville community.
We are completely donation-based, with no revenue outside of generous donors like you! We exist with an all-volunteer board and amazing community partners who are willing to lend their time, talent and treasure to benefit the greater community!
Or, download a donation form here: https://tinyurl.com/yckrrs9e
---
Volunteering is an excellent way to contribute to your community! Look for opportunities to volunteer with the Leo-Cedarville Foundation Freedom Festival by clicking the button below.
---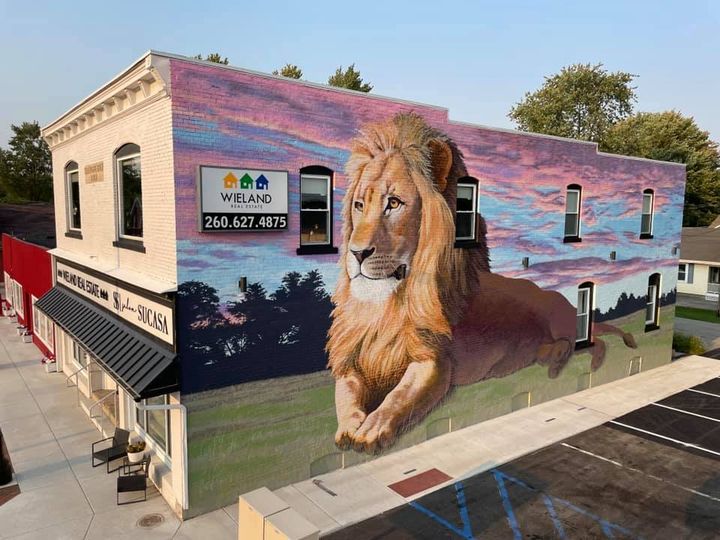 ---
Dear Friend,
The Leo-Cedarville Foundation promotes quality of life efforts in Leo-Cedarville, helping to make our community a great place to live, work and play.
Our goal is connection. We strive to connect you, as an important part of our community, to resources, art, events, local businesses and organizations and each other.
A few ways we hope to accomplish this:
• Annual free events for our community:
Freedom Festival & Fireworks
June 25, 2022
• Up the Creek Cruise-In (June 24)
• Food Trucks
• Artisan Market
• Live Entertainment
• Fireworks Spectacular
Coming Home for Christmas
December 2022
• Placemaking initiatives such as:
• Planting of seasonal flowers in downtown planters
• Potential large-scale projects such as pickleball court installation
• Curation of murals and public art
• Healthcare education
• Social media promotion of local organizations, resources and events
• Connecting local organizations and schools to town resources
We are seeking donations to continue making our community better through events, projects and initiatives such as these. If anything on this list stood out to you as something you and your family are particularly interested in seeing come to our community and would love to support it directly, please reach out! We are always looking for sponsorships of projects.
In just 2021 alone, we reinvested over $33,000 into the community through a smaller-scale Freedom Festival with fireworks only, our Art at the Riverside event, our Coming Home for Christmas event, the curation of a public art mural, and aiding in Streetscape completion efforts and its ribbon cutting.
We are looking forward to bringing back our annual Freedom Festival & Fireworks as a full-fledged celebration, with an Artisan Market to support local businesses, food trucks to enjoy and more in 2022, which will bring the cost of this event alone to its average annual cost: $28,000. Given the opportunity, we look forward to serving our community by reinvesting even greater funds into our community to complete more large-scale placemaking initiatives for our community over the next few years.
We are completely donation-based, with no revenue outside of donations from community members like you. Each contribution we receive makes an incredible impact on not only the ability for these projects to exist, but on our community as a whole.
Consider how your family wants to establish your foundation here by investing back into the Leo-Cedarville community.
If you would like to contribute, please fill out the attached form and return it to the Leo-Cedarville Foundation.
We are actively seeking community-minded, relational individuals who want to help make an impact in our community to volunteer and join our board. Is this you? We'd love to meet with you! Reach out to us at the contact information on the first page of this letter to get involved. We love sitting down with people like you to hear your dreams, your ideas and how you want to leave a legacy here.
We appreciate you – and all you do to make Leo-Cedarville our very favorite place to live, work and play.
All our best,
The Leo-Cedarville Foundation
---
Download a donation form to help make the 2022 Leo-Cedarville Freedom Festival and other community initiatives happen here: https://tinyurl.com/yckrrs9e